About Us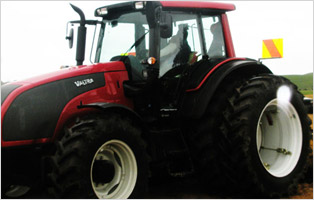 Based in Pukekohe NZ - Phil Bell of Eco Contracting Ltd has machinery that makes short work of tree's , tree stumps, wood, scrub, peat or any type of vegetation that can be mulched.
The Valtra Tractors are fitted with specialised machines - Heavy Duty Mulchers - Stump Grinders - Meri Crushers.
These machines and qualified experinced operators can tackle most terrains and vegetation.With many years experience the company has become involved in Land Restorations projects for Councils, Civil Engineering Projects, Property Developers, Farmers, Orchardists , Golf Clubs , Life Style Block Owners.
Eco-Contracting Ltd is a Friendly, Positive Company with a Can Do Attitude.